In this article, we examine the pros and cons of real estate in Abu Dhabi, which should be taken into account by everyone who plans to buy real estate in Abu Dhabi or wants to move to a permanent place of residence.
Contents:
Advantages of buying a property in Abu Dhabi
Any move is fraught with difficulties and pleasant surprises. Upon arrival in Abu Dhabi, foreigners will discover that the emirate has its peculiarities. The more a person is prepared for the specifics of life abroad, the more successfully he will adapt and the more positive he will feel. We will familiarize you with a list of arguments in favor of moving to Abu Dhabi.
High level of wages
The average salary in Abu Dhabi is AED 21,000 ($5,700) per month or AED 252,000 per year. The lowest average annual income is AED 56,160 ($15,000), the highest being AED 1,156,800 ($315,000).
Service sector employees earn the least – waiters, salespeople, mechanics, and call center workers: on average, they earn about AED 80,000 ($22,000) per year. The highest salary for top management, lawyers, doctors, and pilots is about AED 500,000 ($136,000) per year.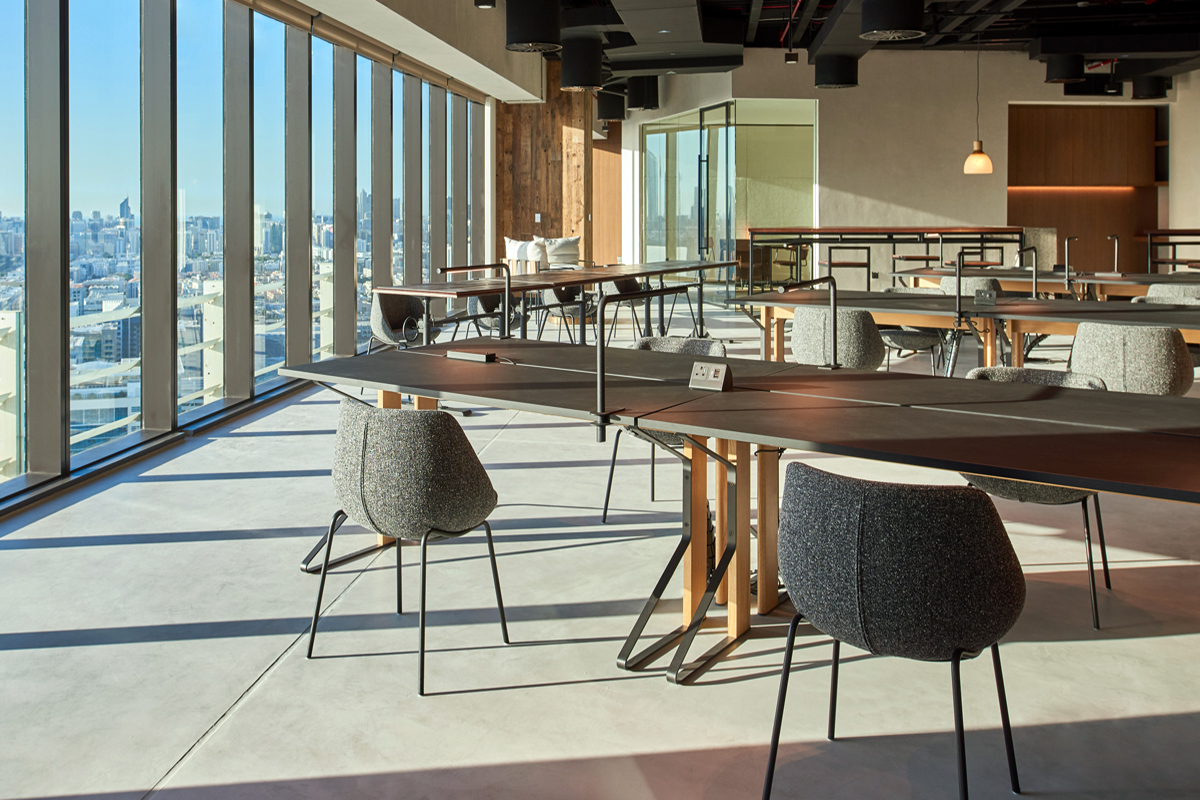 No income tax
If you are planning to buy a house in Abu Dhabi, the advantage will be the absence of income tax. This applies not only to officially employed workers and businesspeople but also to those who are self-employed and freelancers.
High level of security
According to the Global Law and Order Report on the welfare and level of law and order in different countries for 2021, Abu Dhabi (and the UAE as a whole) is one of the safest places in the world. The report notes that even during evening walks, people here feel more protected than anywhere else in the world. In addition, according to the global index «Women, Peace and Security» (WPS Index), the UAE leads in its perception of security in its society for women.
This is not surprising, as a significant part of the funds from the treasury go to security. To increase the level of resistance to possible attacks, the Higher Committee for Combating Crises and Terrorist Attacks - HCCTAM (Higher Committee for Crises and Terrorist Acts Management) was organized in Abu Dhabi.
In addition, the emirate has developed a safety and security planning manual – SSPM (Abu Dhabi Safety and Security Planning Manual), combining information, personnel, and physical security.
Are you interested in buying your own living space? Apartments for sale in Abu Dhabi have been opened on the Abu Dhabi website from the leading developers of the emirate.
Sun all year round
Abu Dhabi has a hot desert climate, thanks to the sunshine all year round, and minimum precipitation. The hottest period is from June to September. At this time, the temperature rises above +40 °C. The rest of the time, the average temperature is +27 °C. The coolest month of the year is January with an average temperature of +23 °C.
Sea and beaches
Abu Dhabi is located on the coast of the Persian Gulf, so residents and visitors can enjoy a beach holiday throughout the entire year. There are many clean, well-equipped sandy beaches in the city. Most of them are paying beaches, but citizens do not need to travel far to swim in the sea.
The most popular beaches of Abu Dhabi:
Radisson Blu Beach Club;
Beach Rotana Club;
Yas Beach;
Saadiyat Public Beach;
Nurai Island.
Optimal work-life balance
Lots of communities and residential complexes in Abu Dhabi are aimed at families with children. It has a well-thought-out infrastructure with all amenities. Here you can find the optimal balance between your personal life and work and maintain a calm and measured pace of life.
Disadvantages of living in Abu Dhabi
As in any city, Abu Dhabi has its specific disadvantages.
The need to adapt to the peculiarities of a foreign world
The UAE is an Arab country living by Sharia law. Their traditions and legislation differ from European ones, but if you want to live in this country, you will have to adapt. What does it imply:
modest clothing and appearance;
prohibition of public display of feelings: kissing, hugging, and even walking hand in hand in public is unacceptable;
the sale of tobacco and alcohol products is only allowed with a special license;
drinking alcohol is allowed in bars and restaurants or at home.
Climate
Extreme heat and high humidity are climate features that are not suitable for everyone. Even though split systems are installed in all homes and public places, life and even more so being outside in the daytime can be a test.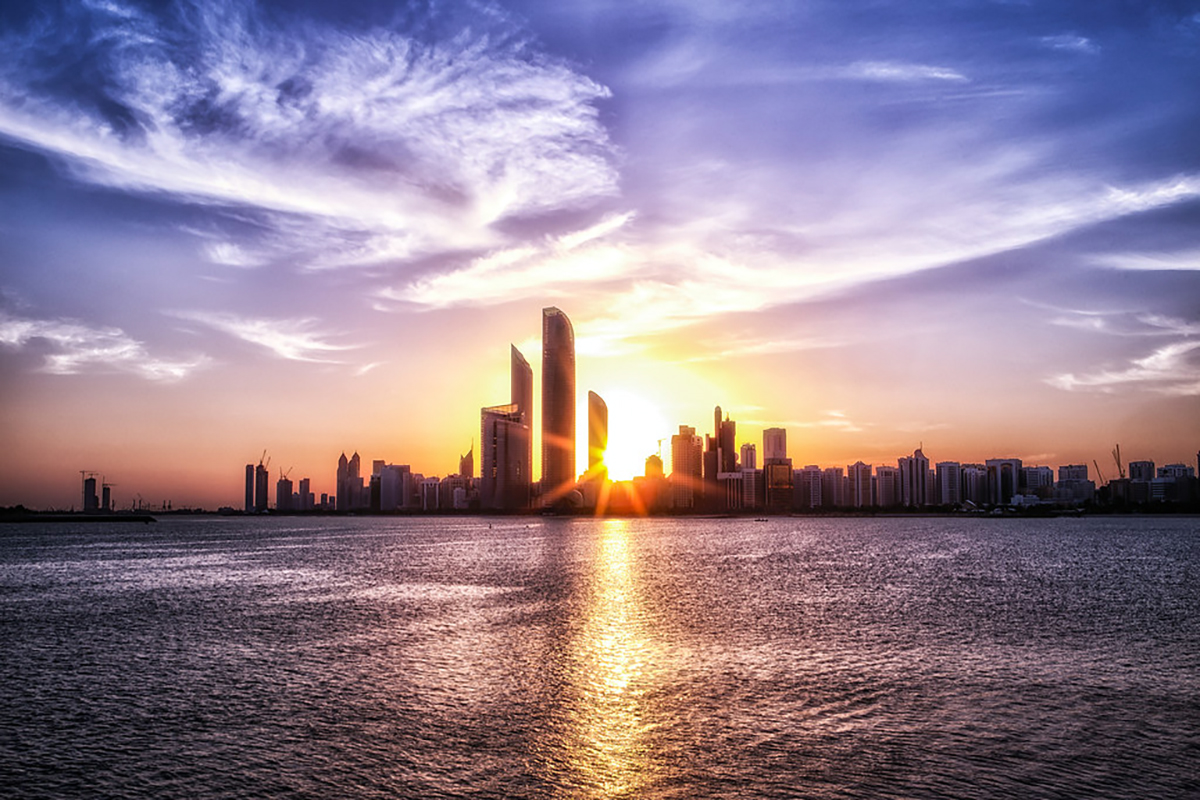 It is impossible to obtain citizenship
It is almost impossible for a foreigner to obtain citizenship in the UAE. Even though there is a program for obtaining an Arab passport by naturalization (after 30 years of residence in the Emirates), there are no guarantees that you will obtain a passport.
We will help you choose your dream apartment in Abu Dhabi
Discover a wide range of the best offers from well-known developers of the UAE on the Abu Dhabi website. Look for apartments and villas on your own or contact our specialists for advice. Site managers will provide comprehensive advice on the selection and purchase and sale transactions.