Last year, Abu Dhabi was recognized as the most livable place in the Middle East. The city has become a new favorite among buyers and tenants of real estate. This year, the local market continues to receive an active influx of foreign investment, which explains the increased demand and the upward trajectory of prices. The high return on investment and stability achieved by the capital after COVID-19 have become the main catalysts for attracting businesses and wealthy buyers from around the world. Let's discuss how prices have changed for Abu Dhabi real estate in the first half of 2022 and what the local market can expect in the future.
Contents:
What is happening in the real estate market?
In the first quarter of 2022, 1,722 real estate transactions worth AED 4.35 billion ($1.18 billion) and 1,582 mortgage transactions worth AED 6.9 billion ($1.88 billion) were registered in Abu Dhabi. The market continued to recover actively after the slowdown caused by the pandemic. In total, the value of transactions reached a whopping AED 11.3 billion ($3.1 billion), which confirms Abu Dhabi's status as one of the top choices in Emirati real estate. The list of the most popular areas includes the islands of Yas, Saadiyat, and Al-Rim, as well as Khalifa City, Al Raha Beach, and Al Shamkha.
In the second quarter, the number of transactions increased rapidly. Another 4,170 transactions were concluded in Abu Dhabi. In total, their value for the first half of the year reached AED 22.51 billion ($ 6.13 billion). Thanks to the constant and steady growth in the real estate sector, the city retains its position as a world-class market and an attractive investment destination.
In the 12 months up to March of this year, the cost of housing increased by 1.5%. Experts expect that such changes in real estate prices in Abu Dhabi will continue for a long period of time, so investors can expect good capital gains.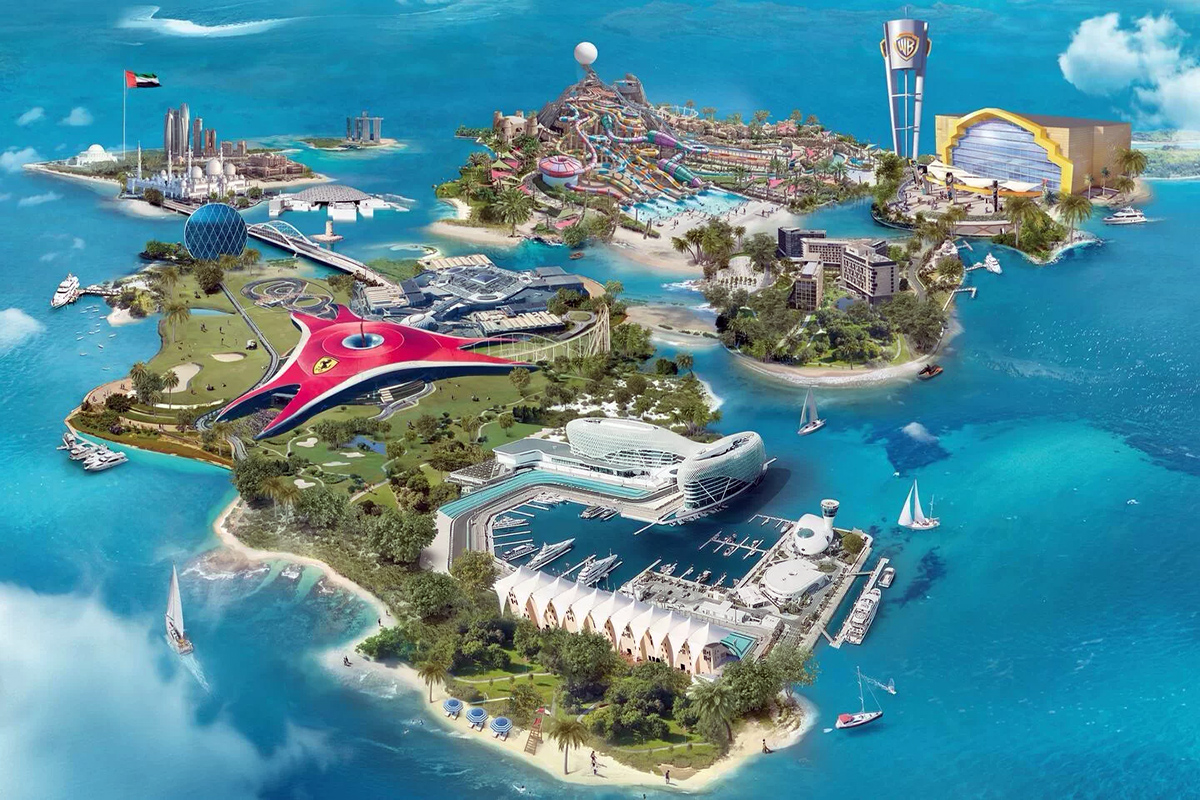 How the pandemic affected the real estate market
In the beginning of the spread of the COVID-19 pandemic in Abu Dhabi and the UAE as a whole, the dilemma of oversupply worsened. Some analysts assumed that the pandemic would further slow housing sales and lower the prices of local properties. In 2020, one could hear both optimistic and pessimistic forecasts from various experts.
Abu Dhabi's real estate sector faced a predictable slowdown when restrictions were first introduced. However, transactions were still made in an online format. During the pandemic, a digital transformation took place in the market, as buyers and sellers began using a virtual viewing system for residential and commercial properties. The sector quickly adapted and recovered as soon as the restrictions were lifted.
The pandemic affected not only the prices of Emirati real estate, which declined slightly after the introduction of restrictions but also the average return on investment (ROI). In 2019 this figure was an average of 8% in the country and decreased to 7% in 2020.
At the height of the pandemic, the Abu Dhabi real estate market faced an oversupply of apartments, while there was a shortage in the villa segment. This is due to the fact that COVID-19 has led to a change in lifestyle and an increase in the desire for larger areas.
Abu Dhabi's real estate market grew in 2021 after it finally recovered from the slowdown caused by the coronavirus. This year, the positive trend has continued, as the country's economy remains on the trajectory of steady development.
How innovations in legislation will change the real estate market
In March 2022, the Abu Dhabi Residents' Affairs Authority (ADTA) announced exclusive commercial privileges for holders of a golden visa. They plan to contribute to the development of the capital's economy by strengthening the startup environment and increasing its attractiveness. These privileges include the following:
Exclusive offers for real estate investors, including reduced fixed mortgage rates.
A five-year mortgage with a fixed interest rate for new clients of FAB Bank.
A selection of flexible health insurance plans from Salama, NAS and Damian.
Exclusive discounts and offers when booking rooms and buying food and drinks at the Rotana Hotel, as well as an additional 25% discount on all annual subscriptions.
An additional discount on cars, free tinting of windows, free license and registration in the first year, free license plates, and free shipping to all emirates of the UAE from Abu Dhabi Motors BMW and Abu Dhabi Motors MINI.
Up to 35% discount on car and real estate insurance at Watania Takaful.
A set of reforms and updates of entry and residence schemes in the UAE has also been introduced, which will facilitate the influx of ex-pats to Abu Dhabi. Special mention should be made of the five-year green visa, which does not require a sponsor or employer, and a golden visa, which can be obtained when investing in real estate under construction and/or mortgaged worth at least AED 2 million ($544,500).
These innovations will increase the demand for real estate and may lead to a sharp increase in prices as more and more people decide to make Abu Dhabi their second home. In addition, the emirate provides excellent conditions for individuals who want to start their own business, thanks to free economic zones such as Masdar City, Khalifa Port Free Trade Zone (KIZAD), Abu Dhabi Global Market (ADGM), and Twofour54.
What awaits the real estate market in the near future
This year, the UAE capital announced the implementation of many major real estate projects. In August, Aldar Properties launched the Yes Gold Collection project worth AED 1.7 billion ($463 million), which aims to meet the growing demand for residential properties on Yas Island. In July Abu Dhabi developer has also launched the construction of an apartment complex in the Grove District on Saadiyat Island.
"By the end of 2022 to the beginning of 2023, we expect an increase in the number of investment opportunities, especially after the introduction of several new projects that will contribute to the growth of the Abu Dhabi real estate market", says Adib Al-Afifi, Executive Director of the Abu Dhabi Land Department.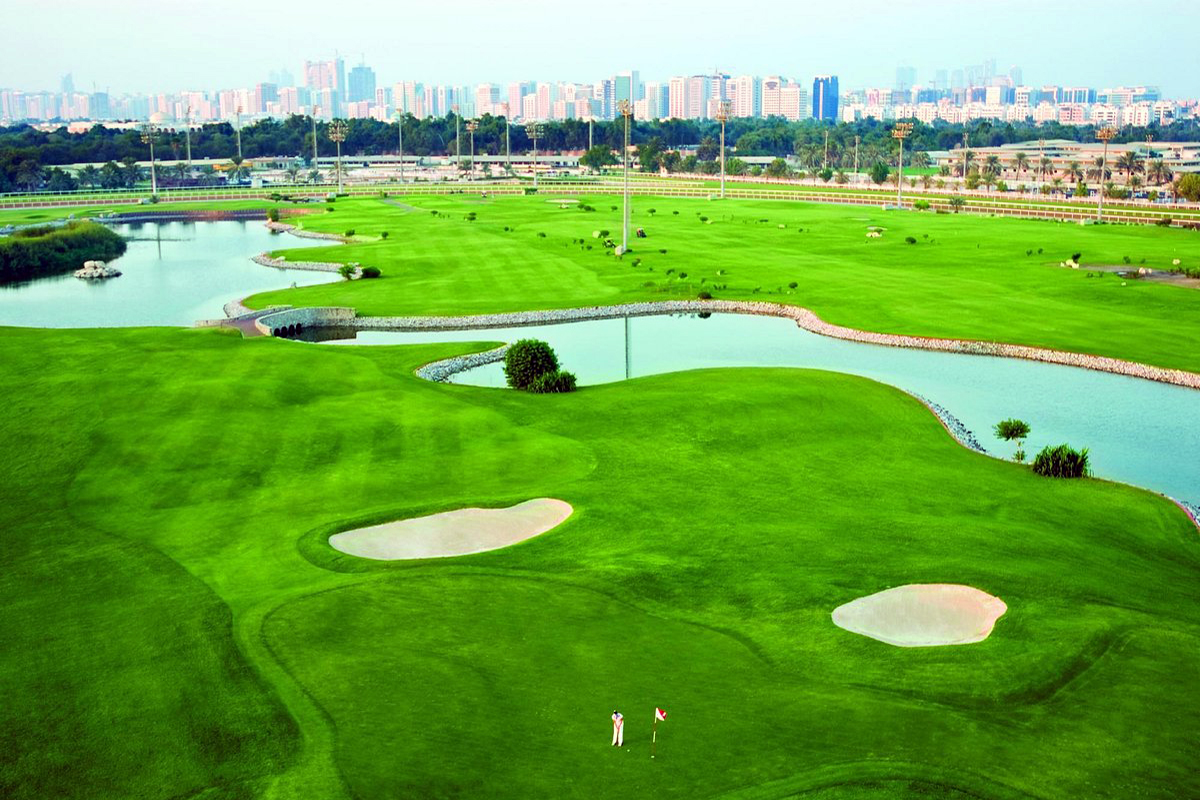 How much is real estate in Abu Dhabi?
The table shows the average prices for apartments in Abu Dhabi 2022 in the affordable segment (in AED/$):
| Popular areas | Studio | One-bedroom apartment | Two-bedroom apartment |
| --- | --- | --- | --- |
| Al Ghadeer | 344,000/ 93,500 | 498,000/ 135,500 | 688,000/ 187,500 |
| Al Reef | 450,000/122,500 | 625,000/ 170,000 | 765,000/ 208,500 |
| Masdar | 538,000/146,500 | 762,000/ 207,500 | 1,16 million/ 316,000 |
| Baniyas | 471,000/ 128,000 | 625,000/ 170,000 | 1,09 million/ 297,000 |
The table shows the average prices for apartments in Abu Dhabi 2022 in the premium segment (in AED/$):
| Popular areas | One-bedroom apartment | Two-bedroom apartment | Three-bedroom apartment |
| --- | --- | --- | --- |
| Al Reem | 816,000/ 222,000 | 1,28 million/ 348,500 | 1,94 million/ 528,000 |
| Yas | 1,07 million/ 291,500 | 1,57 million/ 427,500 | 2,27 million/ 618,000 |
| Al Raha Beach | 1,15 million/ 313,000 | 1,67 million/ 454,500 | 2,62 million/ 713,500 |
| Saadiyat | 2,18 million/ 593,500 | 2,98 million/ 811,500 | 4,82 million/ 1,31 million |
The table shows the average prices for real estate in Abu Dhabi in the affordable villas segment (in AED/$):
| Popular areas | Three-bedroom villa | Four-bedroom villa | Five-bedroom villa |
| --- | --- | --- | --- |
| Al Reef | 1,54 million/ 419,500 | 2,29 million/ 623,500 | 2,49 million/ 678,000 |
| Khalifa City | 4,25 million/ 1,16 million | 4,92 million/ 1,34 million | 6,47 million/ 1,76 million |
| Hydra Village | 947,000/ 265,000 | - | - |
| Al Ghadeer | 1,35 million/ 367,500 | 2,15 million/ 585,500 | - |
| Mohamed Bin Zayed City | - | 7 million/ 1,9 million | 6,87 million/ 1,87 million |
The table shows the average prices for real estate in Abu Dhabi in the premium villas segment (in AED/$):
| Popular areas | Four-bedroom villa | Five-bedroom villa | Six-bedroom villa |
| --- | --- | --- | --- |
| Saadiyat | 7,65 million/ 2,08 million | 15,29 million/ 4,16 million | 17,06 million/ 4,64 million |
| Yas | 5,82 million/ 1,58 million | 6,34 million/ 1,73 million | 10,19 million/ 2,77 million |
| Al Raha Gardens | 2,87 million/ 718,500 | 4,22 million/ 1,15 million | - |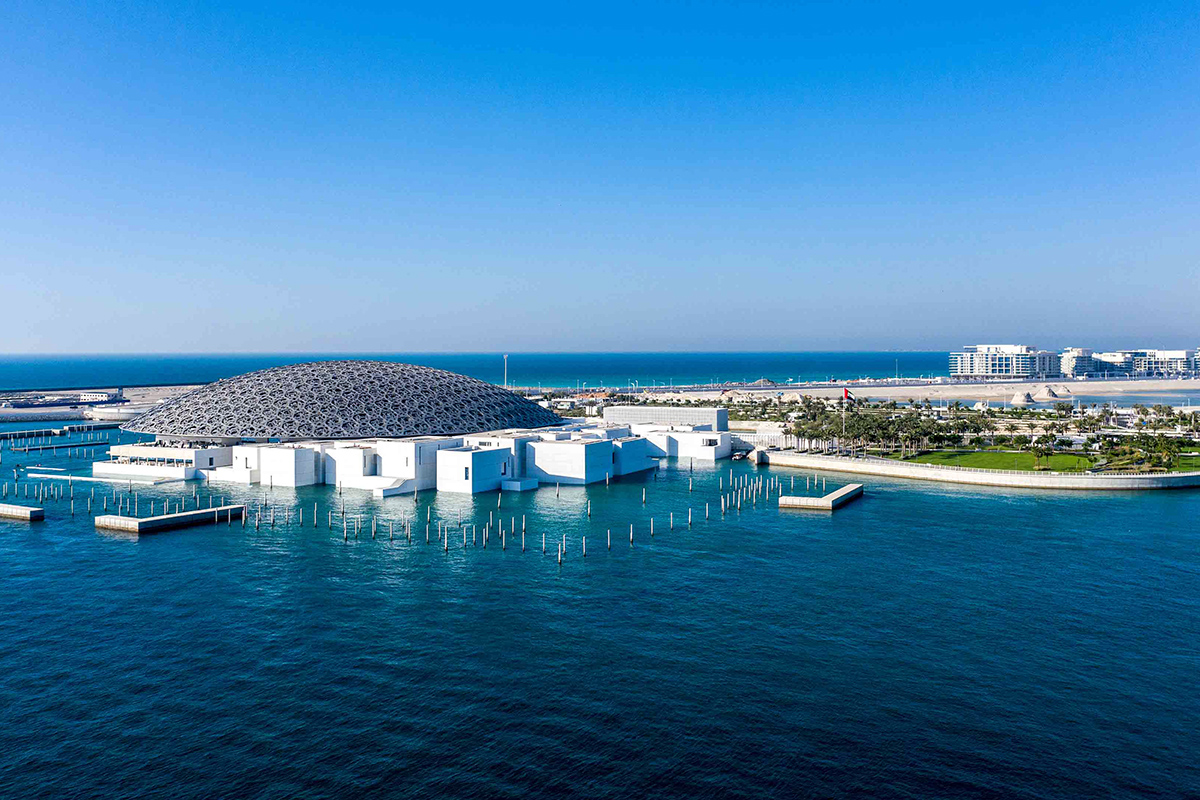 Our assistance in buying real estate in Abu Dhabi
The Abu Dhabi online platform offers a wide range of residential and commercial units from the best developers, agencies, and private sellers in the UAE capital with the value of the real estate in Abu Dhabi in rubles. The representatives of the aggregator carefully check each offer before placing it in the catalog, so buyers need not worry about the safety of their funds. To receive help with choosing a house or apartments in Abu Dhabi, support at all stages of the transaction, and high-quality after-sales service, contact the company directly.